Total personal auto policies in force remain up over 13% from last year.
The Progressive Corporation (NYSE:PGR) reported its total personal auto insurance policies in force were 19,527,800 in August, down 0.6% from 19,642,900 in July. August's policies in force represent an increase of 12.6% from 17,336,300 in August 2022.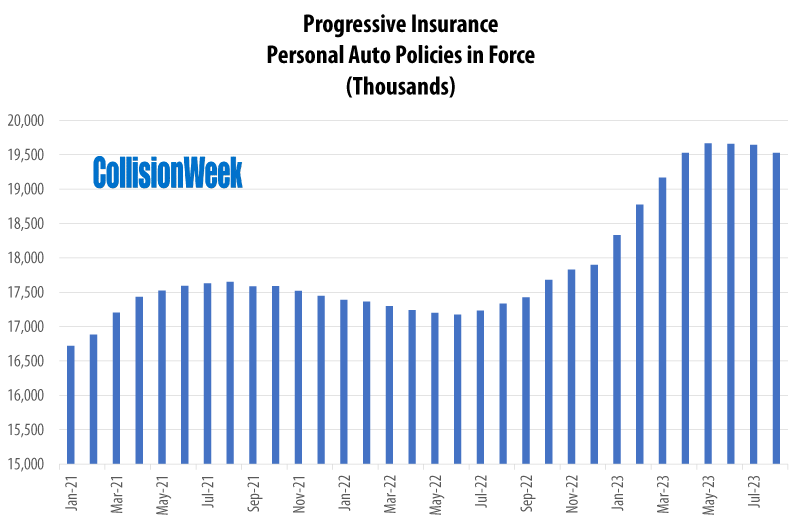 Growth appears to have slowed over the past four months. Progressive auto insurance policies in force peaked at 19,666,500 in May, up 14.3% over May 2022. June's result, though slightly down from May, was actually up at a slightly higher percentage at 14.4% higher compared to last year.
Agency personal