INA PAACE Automechanika Mexico announced the renewal of their partnership with the International Bodyshop Industry Symposium (IBIS), the leading global conference organizer for the collision repair industry. This collaboration is a representation of INA PAACE Automechanika's focus on ensuring their reach supports every sector of the automotive aftermarket.  INA PAACE Automechanika Mexico will take place from July 12-14, 2023, at the Centro Citibanamex in Mexico City.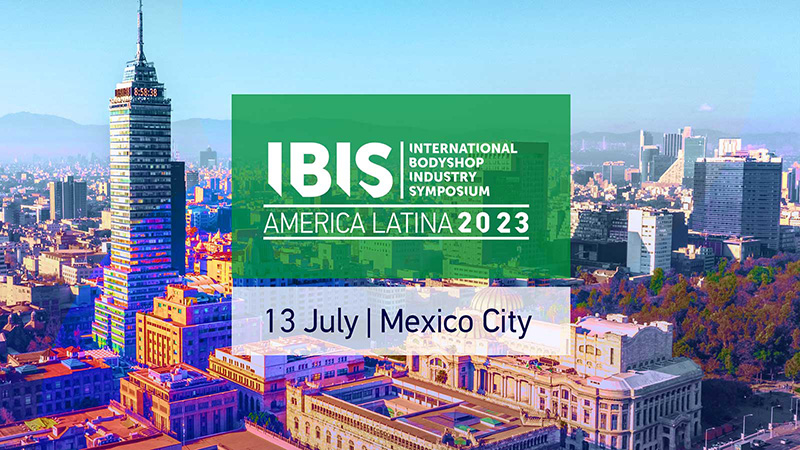 "We are thrilled to welcome IBIS back for INA PAACE Automechanika Mexico 2023," said Bridget Ferris, Show Director of INA PAACE Automechanika Mexico. "Their expertise in the collision repair industry is unparalleled, and we believe their symposium will be a highlight of our event. We are excited to offer attendees the opportunity to hear from leading experts and gain beneficial insights into the future of the industry."
Under the 2023 IBIS theme of "Sustainable Strategies for Success", the symposium will feature a diverse range of speakers from across the industry, providing high-level information that adds value to many professionals including insurance companies, vehicle manufacturers, collision repair operators, and the associated supply chain.  Attendees of this conference can expect to leave with a greater insight into topics such as emerging technologies, the dynamic nature of customer expectations, and the fluctuating landscape of the collision repair industry.
IBIS Worldwide CEO Jason Moseley said, "We are delighted to be returning to Mexico City for our 2023 event. After the success of 2022, partnering with INA PAACE Automechanika, we see a continued force multiplier of value in working together for the LATAM collision repair sector. With the support of our sponsoring industry partners and our unique IBIS Ambassador programme we expect to raise the bar again in thought provoking content."
More information about the 2023 IBIS Latin America event at INA PAACE Automechanika is available online.
Related Articles: