May daily selling rate was the highest in two years.
US Light Vehicle sales totaled 1.36 million units in May, according to GlobalData. The market grew by 22.6% YoY, without adjusting for selling days. May had one additional selling day compared to May 2022, and sales were also unusually weak in May 2022, as it saw the lowest selling rate for any month in 2022.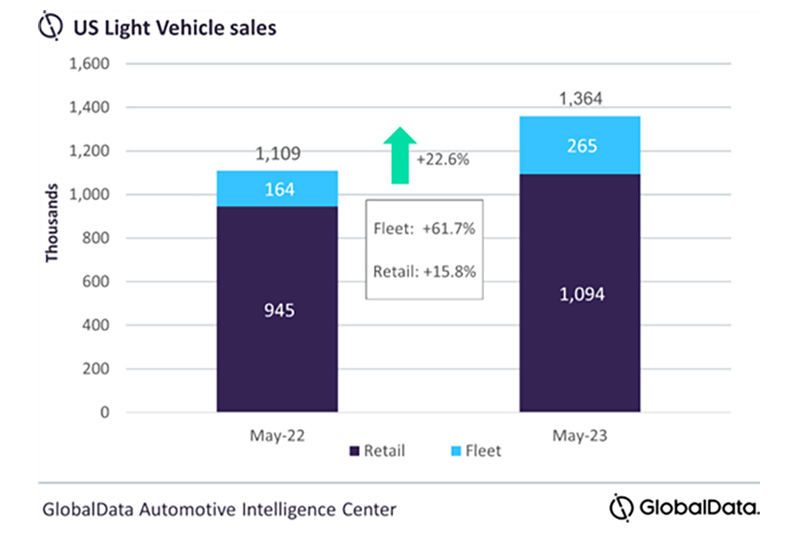 Higher new vehicle sales help support the growth in the overall total number of insured vehicles benefiting insurers and collision repair facilities.
Last month was not as strong as sales typically were in May before