The National Institute for Automotive Service Excellence (ASE) has designated June as Automotive Service Professionals Month (ASPM), the ideal time to recognize skilled automotive professionals and the valuable service they provide from coast to coast.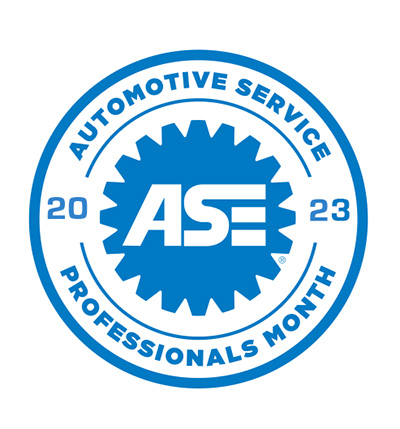 ASE helps car owners easily identify automotive professionals who have proven themselves to be competent and knowledgeable. The process to become ASE Certified requires qualified work experience and passing a challenging test for each certification. ASE Certified technicians are required to prove their technical knowledge by retesting every five years to keep their certifications current. Earning the prestigious ASE Blue Seal emblem signifies that a service professional possesses the essential knowledge and skills needed to perform service and repairs with excellence.
"We welcome everyone to join ASE in celebrating Automotive Service Professionals Month," said Tim Zilke, ASE president and CEO. "Please take a moment to recognize vehicle service pros and thank them for the important work they perform whether in person or on social media with the hashtag #ASPM."
To commemorate Automotive Service Professionals Month, ASE has developed a special logo that can be used by companies, organizations and individuals to recognize and honor vehicle service professionals. The logo, along with digital images, can be downloaded free of charge online.