Same-store sales up over 25%.
Boyd Group Services Inc. (TSE:BYD) today announced sales for its first quarter ended March 31 increased by 28.4% to $714.9 million from $556.8 million in the in the first quarter of 2022. The growth included same-store sales increases of 25.2%. The first quarter of 2023 recognized the same number of selling and production days when compared to the same period of 2022.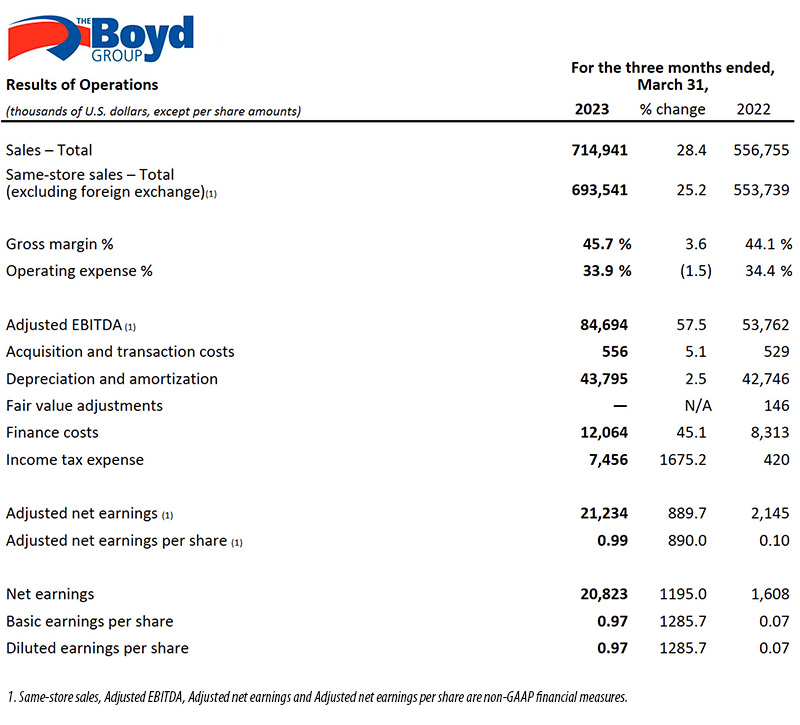 According to the company, gross profit increased by 33.3% to $327.0 million or 45.7% of sales from $245.4 million or 44.1% of sales in the same period in 2022.
Adjusted earnings before interest,