Total personal auto policies in force exceeded 19 million.
The Progressive Corporation (NYSE:PGR) reported its total personal auto insurance policies in force were 19,168,400 in March, an increase of 11% from March 2022. Agency personal auto insurance policies were 8,172,900, up 5% from 2022 and direct policies in force were 10,995,500, up 15% versus March 2022.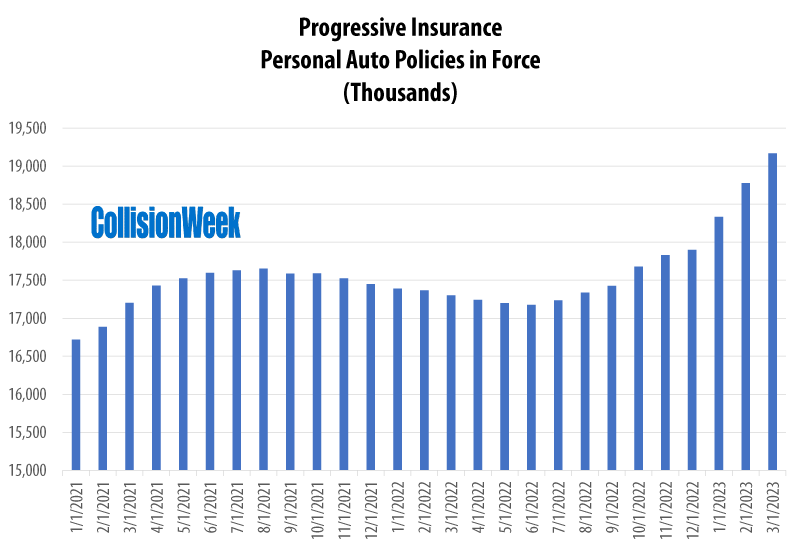 Over all its lines of business, Progressive reported $4.719 billion in net premiums written during the month, up 19 percent from March 2022. For the full quarter, net premiums written total $16.109 billion, up 22% from the first quarter of 2022.
Last year, Progressive