Pent up demand buoys sales. Spending on new vehicles projected to set Q1 record.
Total new-vehicle sales for March 2023, including retail and non-retail transactions, are projected to reach 1,330,700 units, a 6.2% increase from March 2022, according to a joint forecast from J.D. Power and LMC Automotive. March 2023 has the same number of selling days as March 2022.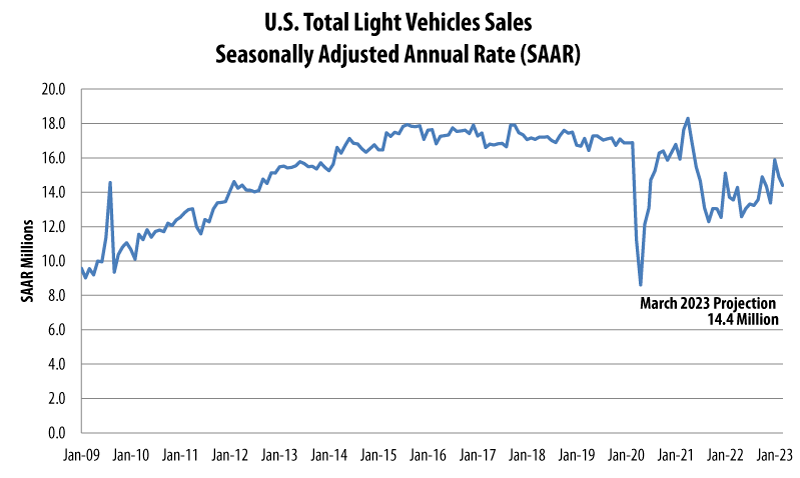 New-vehicle total sales for Q1 2023 are projected to reach 3,526,700 units, a 7.3% increase from Q1 2022 when adjusted for selling days. As the chart above shows, however, sales remain below pre-pandemic levels.
New-vehicle retail sales for March 2023