Preliminary data from University of Michigan survey shows decline across younger and lower income consumers.
Consumer sentiment fell for the first time in four months, sitting about 5% below February but remaining 7% above a year ago according to preliminary data from the University of Michigan Survey of Consumers.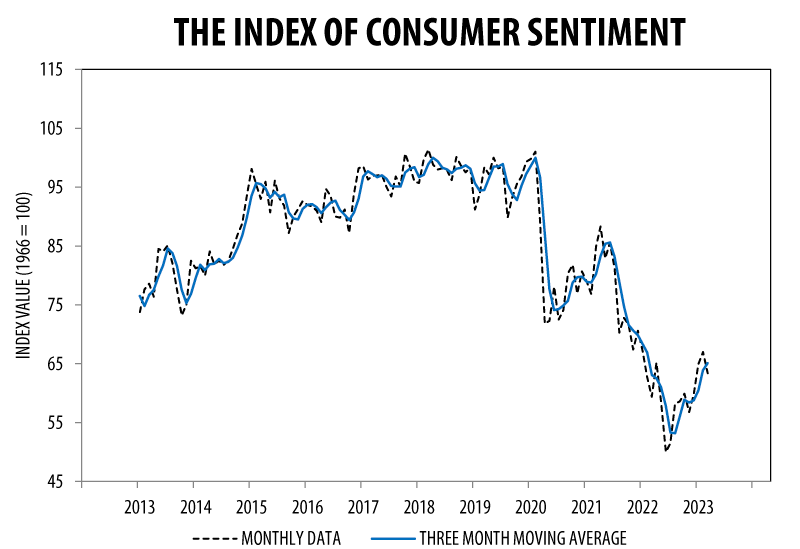 According to commentary by Surveys of Consumers Director Joanne Hsu, this month's decrease was already fully realized prior to the failure of Silicon Valley Bank, at which time about 85% of the interviews for this preliminary release had been completed.
Sentiment declines were concentrated among lower-income, less-educated, and younger consumers, as