Consumer spending on new vehicles will set a February record.
Total new-vehicle sales for February 2023, including retail and non-retail transactions, are projected to reach 1,117,100 units, a 7.2% increase from February 2022 according to a joint forecast from J.D. Power and LMC Automotive. February 2023 has the same number of selling days as February 2022.
New-vehicle retail sales for February 2023 are expected to increase when compared with February 2022. Retail sales of new vehicles this month are expected to reach 907,900 units, a 0.1% increase from February 2022.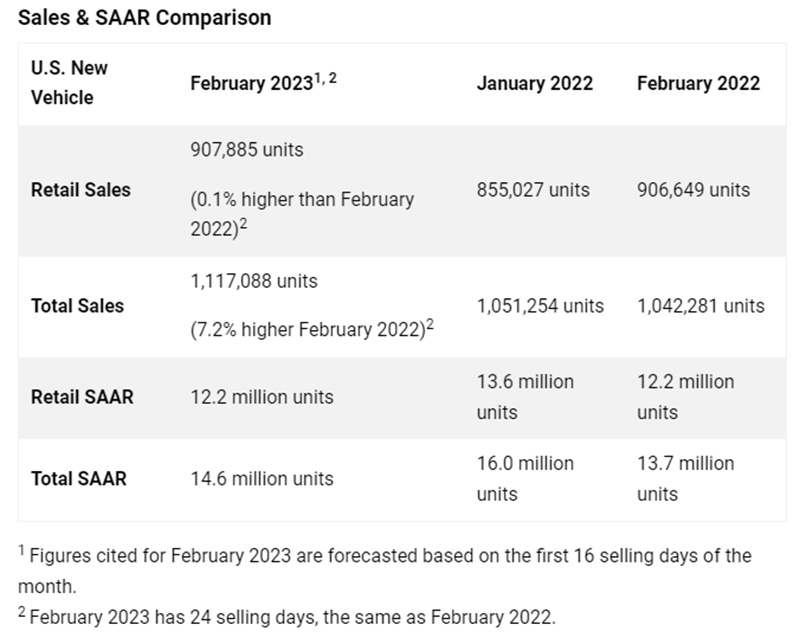 Thomas King, president of the data and analytics division at