The sustainability of the collision repair industry is vital to LKQ Corporation, and their commitment to ensuring the industry's future growth and success is evident in the company's ongoing support of the Collision Repair Education Foundation (CREF). In recent months alone, LKQ has donated over $175,000 to succor the next generation of collision professionals and ensure they have an opportunity to pursue their future career path in a meaningful way.

"CREF is fueling the future of the collision repair industry, advocating for and helping promote excellence in education so that students who enter this industry find a rewarding career," says President, Justin Jude, LKQ North America Wholesale. "CREF is a vital asset in developing talent for skilled trades, and we are proud to be among their supporters."
As a supporter of CREF and its work on behalf of collision schools and students since 2010, LKQ's involvement in a number of CREF's projects and initiatives last year demonstrated exactly how committed they are to the industry's future. In addition to sponsoring the Foundation's 2022 Summer Golf Fundraiser and a variety of I-CAR Committee events that serve as fundraisers for local schools through CREF, LKQ hosted a High School & College Transportation Student Career Fair in Phoenix, AZ last April. Additionally, donations from LKQ have funded student uniforms, and multiple in-kind product donations have been supplied to better equip the schools teaching the future generation.
LKQ Corporation also continued its support of CREF's Support and Connect Initiative by donating $30,000 to fund five Benchmark Grants, which will be used to enhance those schools' collision repair education programs and provide the resources necessary to ensure students are receiving the education they – and the industry – deserve.
Rolla Technical Institute (Rolla, MO) benefitted from a $10,000 Benchmark Grant. Additionally, four schools received $5,000 each, funded by LKQ, including:
Baton Rouge Community College (Baton Rouge, LA)
Southeast Community College (Milford, NE)
South Plains College (Levelland, TX)
Dowell J Howard Center (Winchester, VA)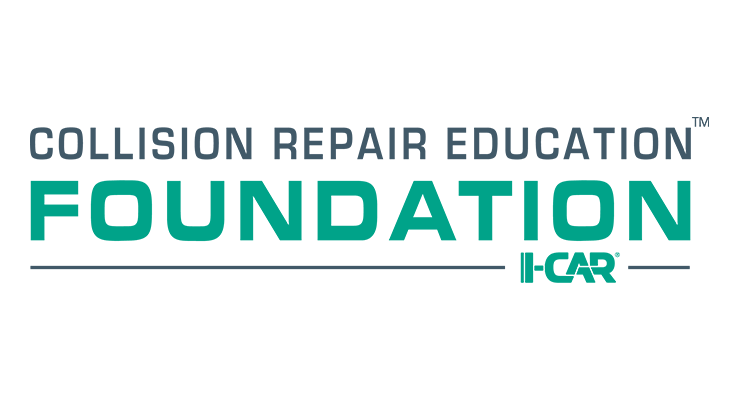 But those funds were merely a portion of the larger donation which will help support the Foundation's work in 2023 as well. LKQ's support will further the Foundation's Career Readiness Initiative by helping to fund an instructor training event scheduled for this upcoming summer. Some of those efforts will also focus on CREF's Career Awareness Initiative, such as the Foundation's attendance at the 2023 American School Counselor Association (ASCA) Conference, which allows CREF to directly educate over 4,000 school counselors on the multitude of career opportunities available within the collision industry…and also to indirectly promote that message to approximately 100,000 additional students those education professionals will encounter in the 2023-2024 school year alone!
"LKQ's generous support of collision schools and students has allowed the Foundation to break down barriers and ensure that products are connected with each school's individual needs," says CREF Director of Marketing and Project Management Amber Ritter. "Through the LKQ Community Foundation and LKQ Corporation, the company has graciously gifted us with significant donations that allow us to expand our outreach in a multitude of exciting ways – and we can't wait to announce some of those initiatives later this year!"