Korea leads in deployments, followed by California and Japan.
Over 56 thousand hydrogen fuel cell passenger vehicles were sold worldwide by the end of 2022, says Information Trends in a study. At the same time, several automakers, both start-ups and established players are vying to enter the fuel cell auto market.
The study, Global Market for Hydrogen Fuel Cell vehicles, 2023 says that more than 30 thousand fuel cell vehicles were sold in the past two years, reflecting a significant traction in the sales of these vehicles.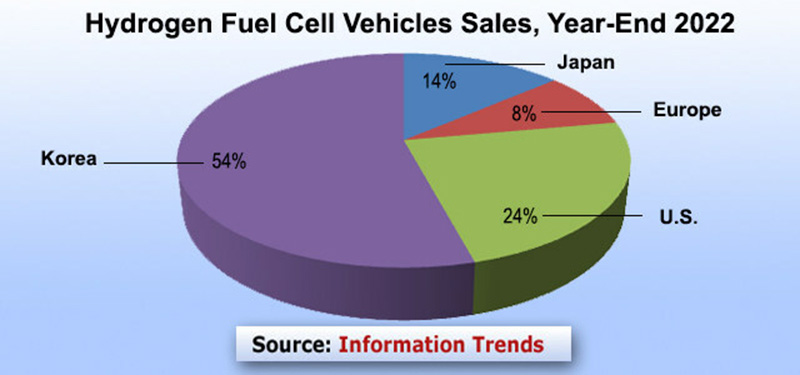 "Except for California, the United States has been dragging its feet in implementing