The rate of increase, however, appears to be decreasing from previous year on year comparisons.
Enterprise Rent-A-Car reported Length of Rental (LOR) in the fourth quarter was 18.7 days in Q4 2022, up one half-day from Q3 2022. When compared to Q4 2021 results, LOR is up 1.7 days.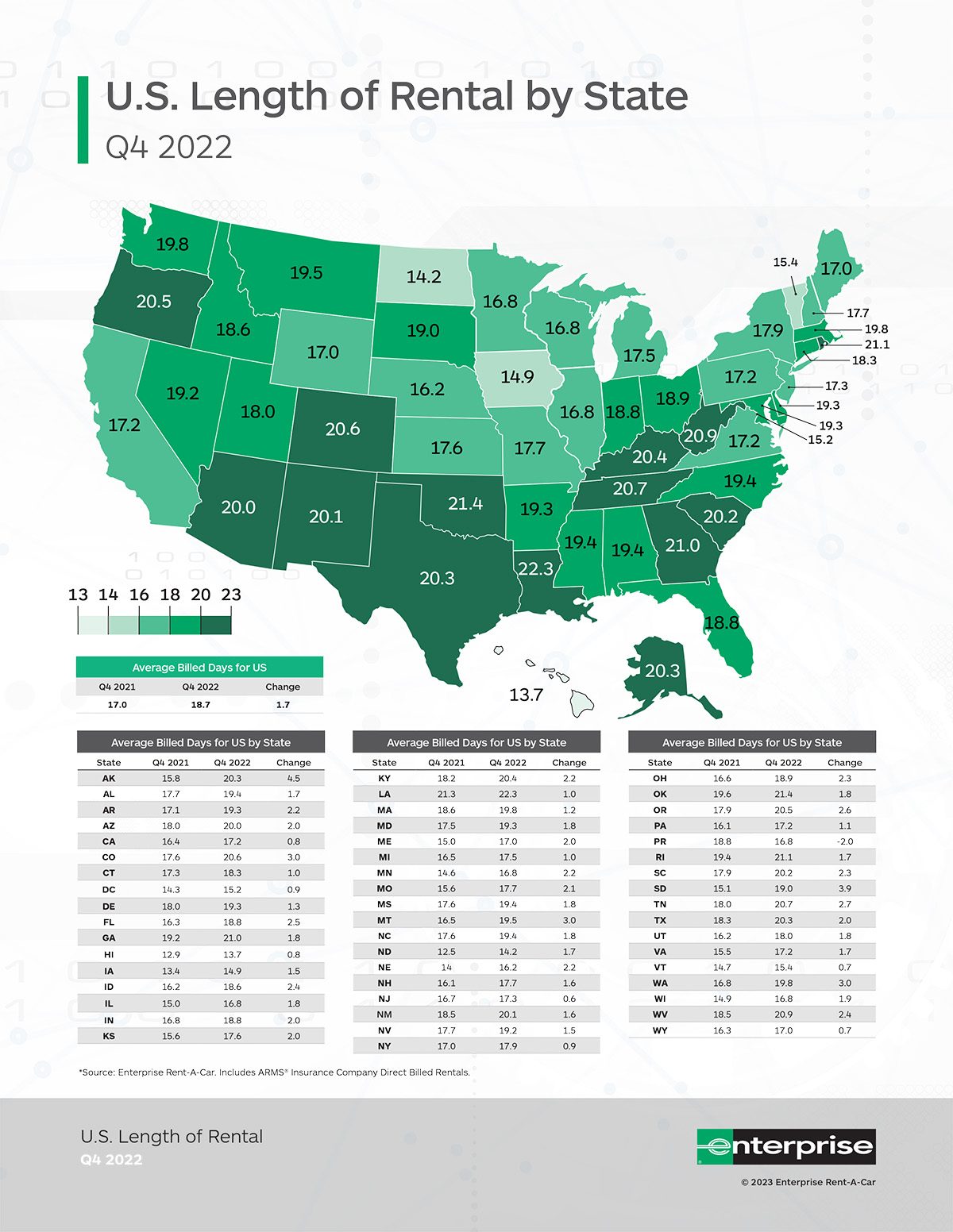 It is an increase, but not as high as Q3 2022's results which showed a 3-day increase year over year, and less than the 3.9-day increase observed in Q4 2021 compared to Q4 2020.
Louisiana recorded the highest overall LOR of any state at 22.3 days, a one-day increase over their