Reports U.S. body shop activity continues to be robust.
PPG (NYSE:PPG) yesterday reported net sales of $4.2 billion for the fourth quarter, up 5% in constant currencies driven by higher selling prices. Full year sales were approximately $17.7 billion, aided by 8% organic growth. Net sales were higher by 10% in constant currencies, including selling price increases of about 11%.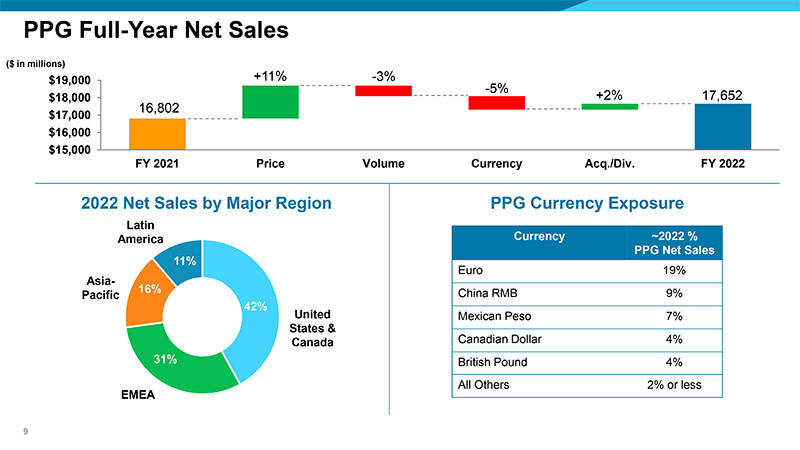 Sales volumes, however, were unfavorably impacted by geopolitical issues in Europe, China COVID-19 related restrictions; and other supply disruptions. Segment margins lower year-over-year (YoY) due to significant raw material and logistics cost inflation and higher manufacturing costs.
Tim Knavish, PPG