The National Institute for Automotive Service Excellence (ASE) has designated June 2022 as Automotive Service Professionals Month (ASPM). This year, ASPM will not only serve as a way to recognize vehicle service professionals who are proficient, credentialed and committed to excellence, but also as a celebration of ASE's 50 years of service to the transportation industry.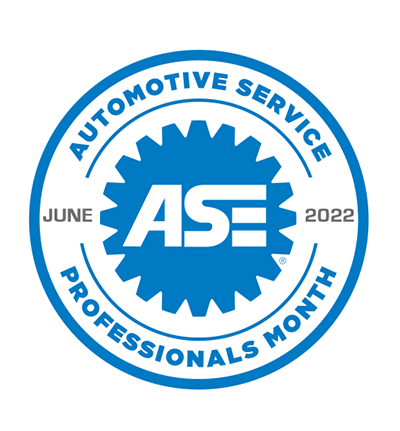 "There is no group of individuals more important to our industry than service professionals," said Tim Zilke, ASE president and CEO. "As ASE celebrates its 50th anniversary, June is the perfect time for us to showcase service professionals from coast to coast and thank them for the valuable service they deliver to their customers each and every day."
To commemorate Automotive Service Professionals Month, ASE has developed a special logo that can be used by companies, organizations and individuals to recognize and honor vehicle service professionals during June 2022. The logo, along with digital image, can be downloaded free of charge by visiting the ASE Tool Kit.
"We encourage industry members to join ASE in observing Automotive Service Professionals Month and commemorating the occasion with special programs, recognition events and other celebrations," continued Zilke. "June is also a great time for motorists to thank their own trusted technicians, both in person and on their social media platforms."