The Automotive Body Parts Association (ABPA) announced it will be postponing its Spring 2021 conference in Nashville, Tenn. until the Fall of 2021. The association will make a future announcement with the new dates and it will be remaining at the Nashville Renaissance hotel.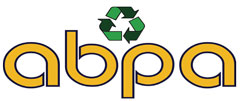 In a letter, Ed Salamy, executive director of ABPA said, "We are currently working with the Renaissance to obtain an updated link to the ABPA dedicated room block rate. If you have already made hotel registrations for the April dates, contact the hotel directly to cancel."
"We apologize for any inconveniences for those that have the ABPA convention on their schedule. Unfortunately, circumstances are still not ideal for an in-person meeting that I know so many attendees are looking forward to," Salamy continued.