The Collision Industry Foundation (CIF) 10th Annual CIF Gala fundraising event, that will be held in Palm Springs, Calif. on Thursday, January 16, at 6:00 p.m., will feature two former recipients of industry support through CIF. The previous recipients of Foundation support are looking forward to expressing their gratitude to CIF donors in person.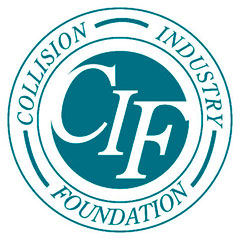 Jeff Wilson, an instructor at Kingwood Park High School in Humble whose collision repair program was impacted by Hurricane Harvey, will be present, as well as Sterling Keith, a military veteran who received support from CIF and Snap-On to replace his tools that were stolen while he was deployed.
Tickets for the event can be purchased online.
To accommodate more guests, the event is moving just one block East from its traditional location to TheBank, located at 383 S. Palm Canyon Drive. The new location can accommodate twice the number of attendees as before, and will have the same great food catered by Lulu's Bistro.