University of Michigan research sees consumer spending increasing in 2020.
The Consumer Sentiment Index rose to 96.8 in November 2019, posting its third monthly increase, but remained slightly below last November's 97.5. The Expectations Index rose slightly to 87.3 from last month's 84.2 but remained below last year's 88.1. The Current Conditions Index fell to 111.6 from last month's 113.2 and from last year's 112.3.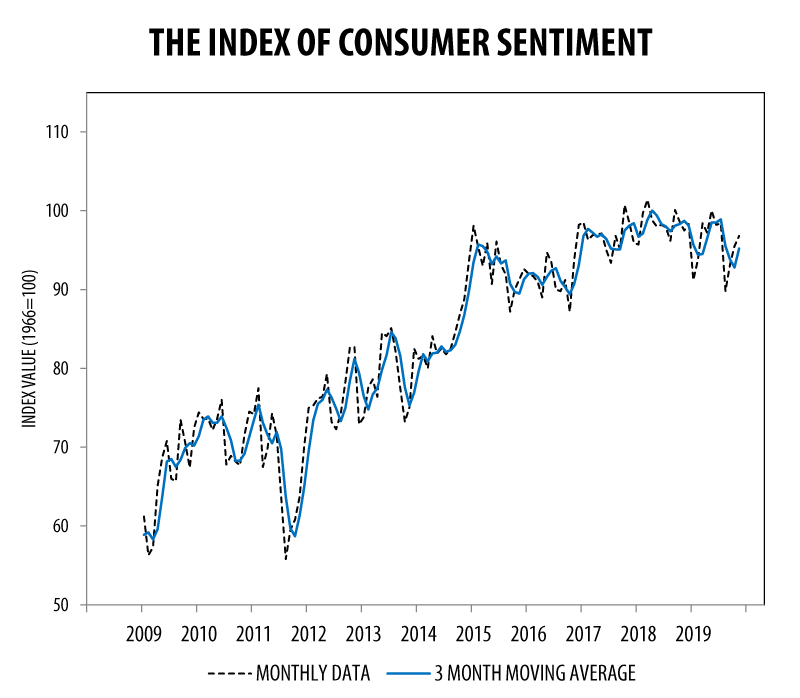 Consumer sentiment in the November 2019 survey was nearly identical to the average level recorded since the start of 2017 (96.8 versus 97), according to the University of Michigan Surveys of Consumers.
In 30 of