Tesla unveiled its long awaited electric light pickup truck last night at an event in California. The futuristic design, including its "Ultra-Hard 30X" Cold-Rolled stainless steel body, has received mixed reviews with some seeing the design becoming a niche vehicle and others believing its futuristic design bolsters Tesla's brand and the future of light trucks.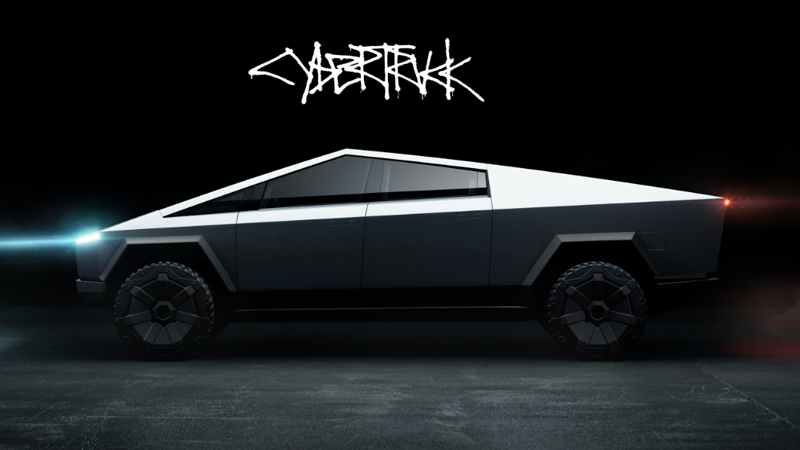 In a demonstration during the unveiling, Tesla compared the strength of the body panels by hitting a competitive vehicle door panel with a sledgehammer, then hitting the door of the Cybertruck. A demonstration on the strength of the vehicle's "Armor Glass" in the door was not successful as it shattered after being hit by a heavy metal ball thrown at it.
According to Tesla, the Cybertruck is designed to have the utility of a truck and the performance of a sports car. The vehicle will come in three variants: Single Motor Rear-Wheel Drive starting at $39,900, a Dual Motor All-Wheel Drive version priced at $49,900, and Tri Motor All-Wheel Drive with 500 miles of range starting at $69,900.
In the video embedded below, CNBC's Phil LeBeau, details the unveiling and the reaction as of early this morning.
The vehicle is projected to begin production late next year.