The next in a series of side-impact research crash tests by the Insurance Institute for Highway Safety (IIHS) will be streamed live on Facebook this Thursday, Nov. 21.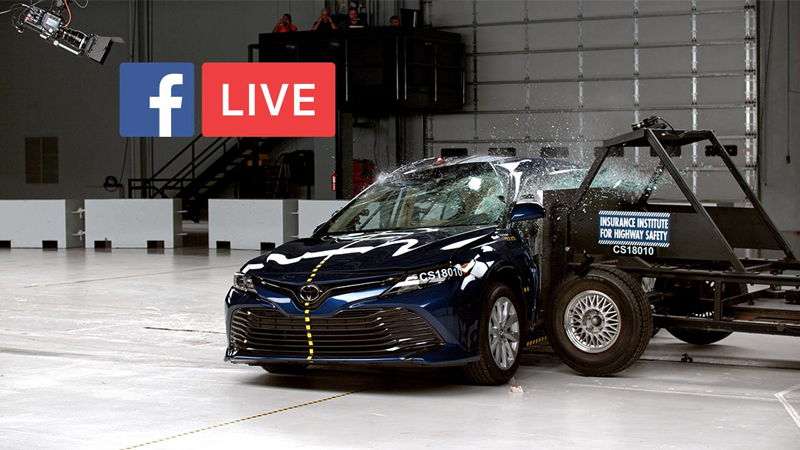 To watch, visit the IIHS Facebook page at 11:25 a.m. (EST) on Thursday.
The test, involving a movable barrier striking the side of a 2018 Toyota Camry, will be followed by a discussion with IIHS Senior Research Engineer Becky Mueller. According to IIHS, the crash test is part of ongoing research aimed at developing an updated side test for vehicle ratings.