West Virginia tops list of states with over two-thirds of comp claims due to animals.
Farmers Insurance detailed that 36% of comprehensive auto claims filed with the insurance company are due to accidents with animals occur between September and November. The results are based on historical data from auto claims filed with Farmers nationally between 2013 and 2018.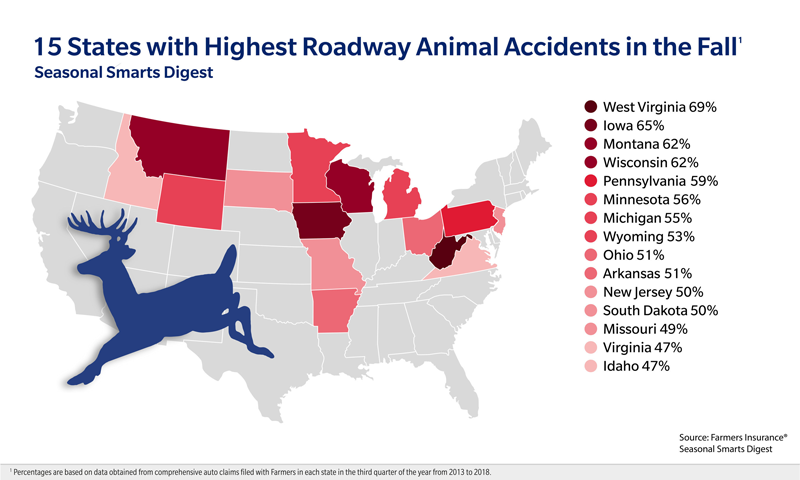 According to Farmers Insurance, West Virginia takes the top spot on the list of top 15 states with highest roadway animal accidents in the fall at 69% of comp claims. Next is Iowa at 65%, followed by Montana and Wisconsin at 62%.