Analysis of accident reports in 10 states show significant reduction in collisions on vehicles with installed GM safety tech.
General Motors and the University of Michigan Transportation Research Institute (UMTRI) released details of a study of the performance of collision avoidance technology on GM's 2013-2017 product line. The results show that several of these features are making a statistically significant impact in helping to reduce crashes.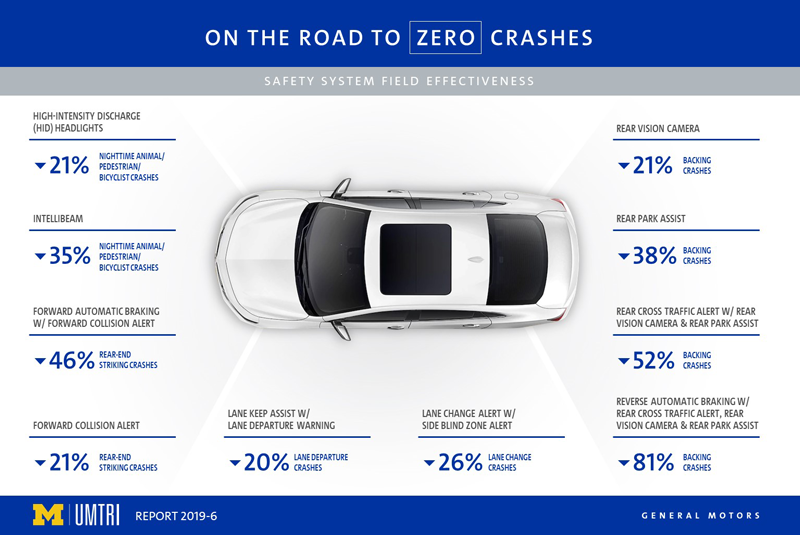 The study leveraged 3.7 million GM vehicles across 20 different models from 2013-2017. Fifteen different systems were evaluated using police report crash databases available to UMTRI from 10 states.
After comparing the crash instances