The end of El Nino could boost Atlantic hurricane activity.
NOAA forecasters monitoring oceanic and atmospheric patterns say conditions are now more favorable for above-normal hurricane activity since El Nino has now ended. Two named storms have formed so far this year and the peak months of the hurricane season, August through October, are now underway.
Flooding is always a significant threat during tropical cyclones. In August 2017 Hurricane Harvey struck the Texas coast and after moving inland the storm stalled for four days dropping more than 60 inches of rain over southeastern Texas.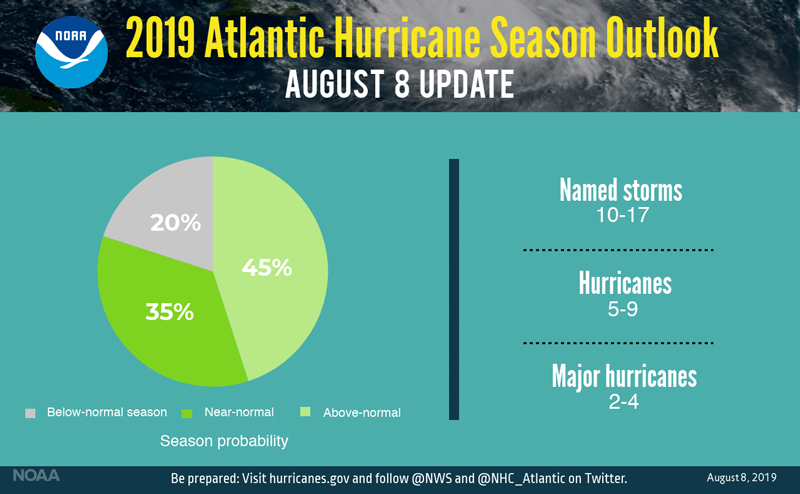 "NOAA will continue to deliver the