Copart, Inc. (NASDAQ:CPRT) announced the expansion of its Memphis, Tenn. location. Copart added 35 acres to the existing 46-acre facility to meet the needs of its buyers and sellers. This 81-acre location hosts vehicle auctions every Thursday at 12 p.m. CT.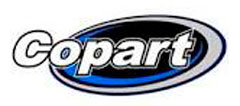 "Adding operational space to our Memphis location has provided us with further capacity to serve Tennessee," said Jay Adair, CEO of Copart.
"This expansion will allow us to provide the highest levels of service to our clients," said General Manager Jeremy Dodson.