Multiple collision repair shop operator now has 51 locations in Dallas-Fort Worth.
Caliber Collision announced that it has acquired Herb's Paint & Body locations across the Dallas-Fort Worth market. According to Herb's website, before it was redirected to Caliber's website, the organization had eight collision repair centers in the market.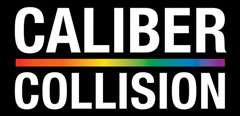 Herb's was founded in January 1956 by Herb Walne at his Humble Oil (now Exxon) service station at Northwest Highway and Easton Road in Northeast Dallas. Herb's son, Alan, is the company's chairman and CEO, and his son, Robert (Herb's grandson) is president and COO.
Steve Grimshaw, Caliber Collision's Chief