Association asks collision industry to contact Governor in support of bill.
The Automotive Service Association (ASA) is asking New Hampshire repairers to contact Governor Chris Sununu in support of allowing important OEM collision repair procedure legislation to become law.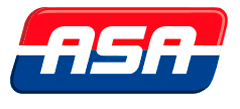 New Hampshire legislators recently approved House Bill 664 (HB 664) and sent it to the governor for his signature.
Industry members can submit a letter to Gov. Sununu in support of the legislation online.
When repairing a vehicle after a collision, it is crucial that the vehicle is returned to the owner with the same operational functionality as prior to the