Copart, Inc. (NASDAQ:CPRT) announced the opening of its new location in Macon, Ga. The 35 acre facility is Copart's ninth location in Georgia.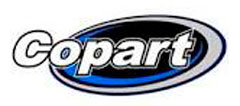 "Opening in Macon allows us to offer increased convenience and additional options to our sellers and buyers in Georgia," said Copart CEO Jay Adair. "This new location is a strategic step in expanding our footprint."
The Copart Macon Georgia location hosts weekly auctions on Thursdays.