Issues surrounding the need for new technical and management talent and the challenges faced from a growing shortage of qualified technicians will be explored during an in-depth discussion at the Automotive Service Association (ASA) Annual Business Meeting & Conference.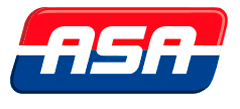 Scheduled for 1-5 p.m. CDT on Wednesday, May 1, the Talent, Recruitment & Retention discussion will be led by Jeremy O'Neal, owner of AdvisorFix, and Tony Molla, ASA's Vice President for Industry Relations.
ASA's Annual Business Meeting & Conference will be held April 30-May 2 in the Dallas-Fort Worth, Texas, community of Hurst.
Information and links to registration for annual meeting