Small rebound in confidence after end to government shutdown. Index below last year.
The February bounce back in consumer sentiment following the end of the Federal shutdown was relatively small, according to the latest University of Michigan Surveys of Consumers.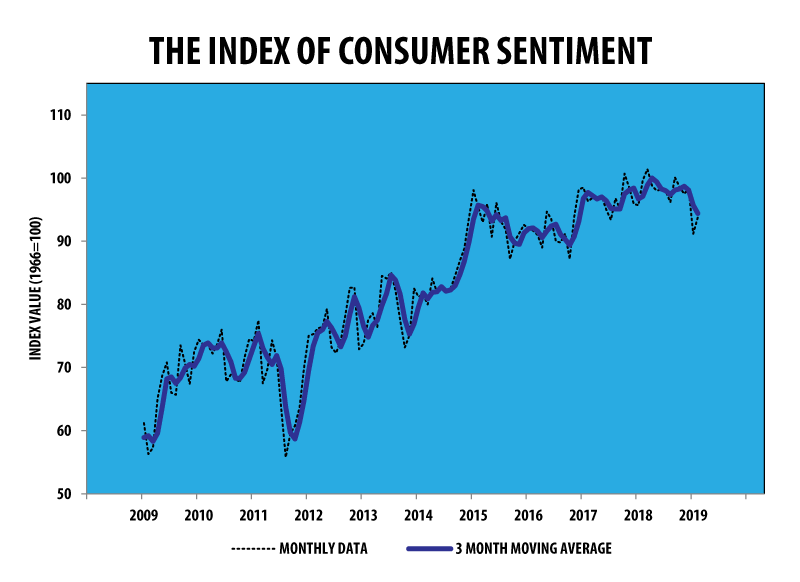 Aside from January's depressed level due to the shutdown, sentiment was only lower in one month since President Trump's election, but barely, at 93.4 in July 2017. While the overall level of confidence remains slightly below the 2018 average, it is still quite positive, said U-M economist Richard Curtin, director of the surveys.
The Consumer Sentiment Index was 93.8 in