March 19 webinar examine how auto telematics systems will influence the future claim process.
The Collision Industry Electronic Commerce Association (CIECA) announced its next CIECAst webinar will feature Dawn Mortimer, assistant vice president of Internet of Things (IoT)/Telematics Product Management at Verisk/ISO. Mortimer's presentation, "How Telematics is Driving to Right-Touch Claims," will be held on Tuesday, March 19th at noon (EST).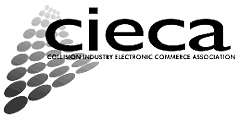 Registration for the webinar is available online.
During the one-hour live broadcast, Mortimer will discuss how to build a roadmap to right-touch claims and proactive loss mitigation. She will also talk about solving the "many-to-many" problem by utilizing the