Increase follows two quarters of flat length of rental results.
After flat results in the second and third quarters, Enterprise Rent-A-Car data indicates and increase in the last quarter of 2018. Average Length of Rental (LOR) for Q4 2018 landed at 12.7 days in the United States, an increase of .3 days compared to Q4 2017, according to Enterprise Rent-A-Car. This is a departure from the flat year-over-year results in Q2 and Q3.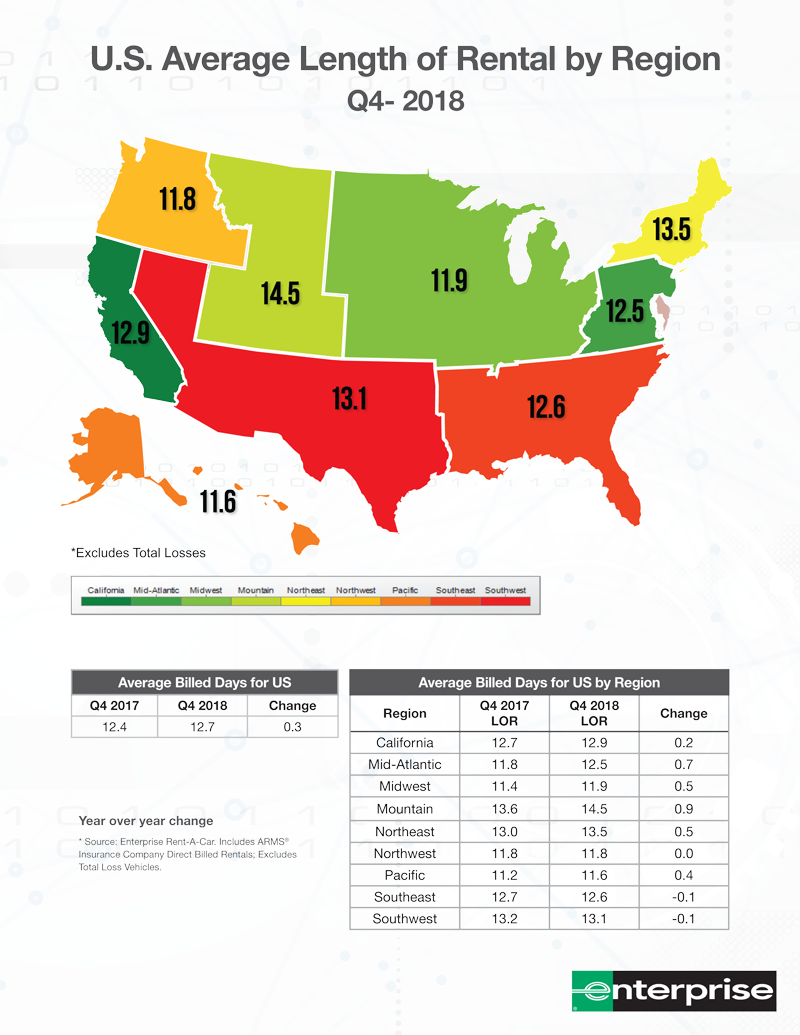 Once again, there was very little consistency between regions and states, suggesting the quarterly result for the U.S. is not reflective of a genuine national trend.
The