Copart, Inc. (NASDAQ:CPRT) announced it expanded its El Paso, Texas location at 501 Valley Chili Road, Anthony, Texas by increasing vehicle storage by 10 additional acres to accommodate growing business demands. With this expansion, the location can auction 1,500 additional vehicles at any given time.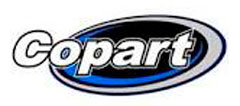 "We are proud to offer increased capacity for our sellers and more vehicles for our buyers with this expansion," said Copart CEO, Jay Adair.
"We are excited for our yard's incredible growth and look forward to continue serving our sellers and buyers," said General Manager Juan Gonzalez.