Copart, Inc. (NASDAQ:CPRT) announced a new location at Am Bahnhof 7a in Friesack, Brandenburg in Western Berlin, Germany. This will be Copart's ninth location in the country.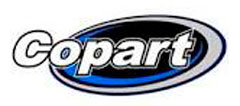 "We are proud to bring our leading auction technology, processes, and services to the German salvage vehicle market," said Alain Van Munster, Managing Director, Copart Germany.
"With a growing buyer base and vehicle sales volumes, we are committed to expanding our footprint throughout the country," said Nigel Paget, Chief Executive Officer – Europe & the Middle East.
"We are excited to open our ninth location in Germany," said Copart Chief Executive Officer Jay