Copart, Inc. (NASDAQ:CPRT) announced will open its seventh location in Germany. The facility is located at Magarete-Steiff-Weg 2 Itzehoe, Schleswig-Holstein, near Hamburg, the second largest city in Germany.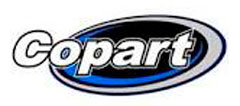 "We are thrilled to bring our online vehicle auction platform to the German market," said Alain Van Munster, Managing Director, Copart Germany.
The first online vehicle auction from the Hamburg location will be held at 12 p.m. Central European Time (5 a.m. Central Standard Time), Nov. 21.
"I am excited that our team is opening new facilities throughout Germany, creating additional buying opportunities for our buyers around the world," said Nigel Paget,