While below month and year ago levels, sentiment for the year is highest since 2000. Greater certainty over jobs and incomes support vehicle and home purchases.
Consumer sentiment remained at very favorable levels in October, according to the latest University of Michigan Surveys of Consumers.
The Sentiment Index has been higher thus far in 2018 (98.5) than in any prior year since 2000, which was the last year of the longest expansion since the mid-1800s, said U-M economist Richard Curtin, director of the surveys.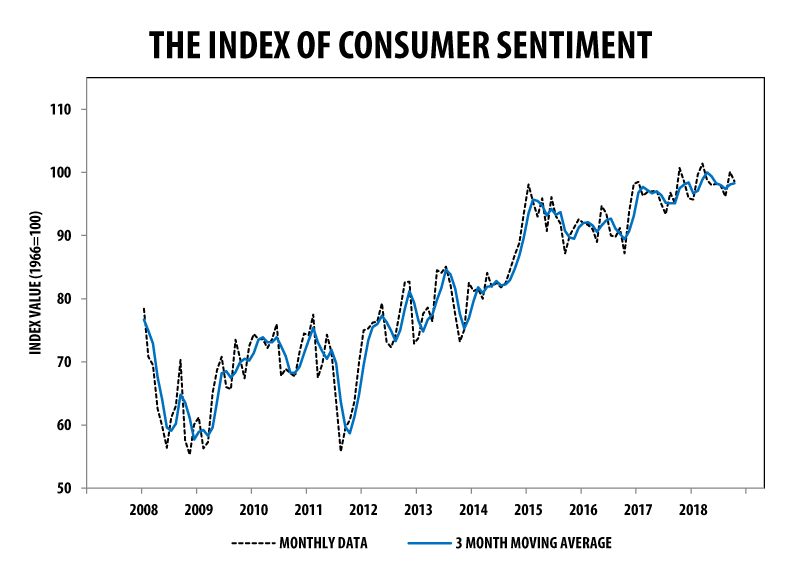 The Consumer Sentiment Index was 98.6 in the October 2018 survey, just below September's 100.1 and