Over one hundred Refinish Distributors Alliance (RDA) members, manufacturer partners, and guests gathered for the 2018 RDA IMPACT Fall Performance Conference at the Embassy Suites in downtown Louisville, Ky. Every participating RDA member and manufacturer partner attended the three day event.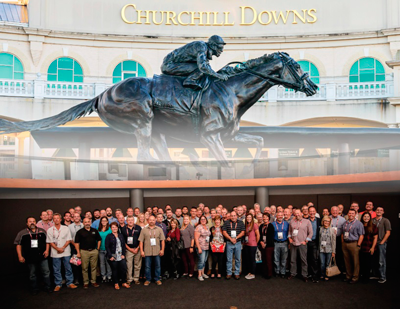 The three day conference kicked off with the round table topic on "Your Compelling Story: True Differentiators" followed by an exclusive reception and dinner at Churchill Downs. Everyone had a tour of the track and participated in three action pack horse races after dinner.
Executive Director Robert McKenzie Jr. said, "RDA Members commented that the Louisville event exceeded expectations.