The Automotive Service Association is hosting a webinar for collision repair facility operators today at 12:30 p.m. (EDT) with I-CAR. Nick Notte, vice president of sales and marketing for I-CAR, will address the enhancements to I-CAR's Professional Development Program (PDP) that will be implemented in early 2019.
Registration for the webinar is available online.
In August, I-CAR announced significant changes to both its training and Gold Class and Platinum recognition offerings for the collision repair industry that will take effect next year.
Related Articles: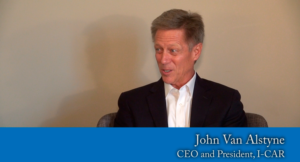 Interview: John Van Alstyne, I-CAR CEO and President Details Upcoming Changes to Training and Recognition Programs