Glasurit, BASF's premium automotive refinishing brand, has been named the preferred supplier for refinishing paint for all Mercedes-Benz Autobody Repairers in Australia and New Zealand.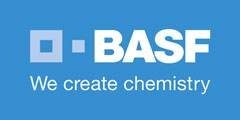 "Our partnership with Mercedes-Benz in Australia and New Zealand is about more than just delivering high-quality refinishing paint. It also offers Mercedes-Benz Autobody Repairers with access to our leading training programs and expert know-how required to implement the most efficient work processes in the body shop," explained Paul Hooper, Senior Key Account Manager BASF.
BASF and Daimler, the parent company of Mercedes-Benz, have a long-standing partnership across production and supplier networks throughout the world.
"Being