Copart, Inc. (NASDAQ:CPRT) announced the 22-acre expansion of its West Warren, Massachusetts location at 600 Old West Warren Road.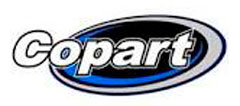 "Our West Warren location is no stranger to expansions," said Copart CEO, Jay Adair, in reference to its other recent expansion, announced last July. "Each expansion reflects our further commitment to service and efficiencies for our buyers and sellers."
Copart's West Warren location holds online vehicle auctions every Wednesday at 10 a.m. ET.
"We are extremely excited about the increased capacity at the location," said General Manager Patrick Serra. "With this expansion, we will be able to continue to meet the