CCC Information Services Inc. (CCC) announced that executives from the company will be hosting a webinar discussion on the top technology change agents impacting the future of auto insurance. Susanna Gotsch, CCC's Industry Analyst and author of the Crash Course report, and Jason Verlen, the company's Senior Vice President of Product Management, will share research, insights, and examples of the transformational impact AI, mobile, and IoT are already having on auto insurance and the claims process in particular.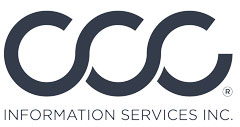 The webinar will take place Wednesday, August 15th at 1 p.m. EDT.
Registration for the free session is available online.
"AI,