The 1Collision Network announced it has added its first East Coast location, Colonial Collision in Worcester Mass., owned by Joe O'Connell. Colonial has rebranded as 1Collision Worcester.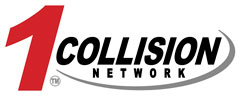 O'Connell commented, "I'm excited to implement the 1Collision Marketing Program geared to consumers, insurers, and OE's; one of a number of programs I will be implementing. "
1Collision also entered the Nashville, Tenn. market with Plan B Auto Body, owned by Steve Fishe.
Fishe commented " I am excited to begin transforming my business processes for greater success."
In New Lenox Ill., Tom Anderson who recently purchased Lincolnway Auto Body, will also re-brand