The Automotive Service Association (ASA) announced that it has joined forces with Podium as its latest Sponsored Benefit Provider.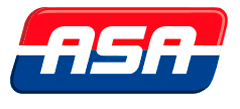 ASA Sponsored Benefit Provider companies provide specially-priced member services and products to ASA members to help offset their everyday business costs.
Currently serving 150,000+ users across nearly 20,000 businesses, Podium uses cloud-based software to help businesses gain insight into their customers' experiences. It helps businesses more easily interact with customers through texting capabilities.
"ASA is one of the most trusted leaders in the auto service industry," said Brad Jenson, vice president of Business Development at Podium. "This was a key factor