Valspar Automotive announced its refinish training schedule for this fall.
"In all our training courses, our goal is to send students home with everything they need to succeed in the shop," says Valspar Automotive's Technical Director Gary Kilby. "We want them to implement what they've learned and see how it improves throughput and affects the bottom line."
The September, October, November and December schedule focuses on all of Valspar Automotive's Refinish Systems including Matrix Automotive Finishes, Prospray Finishes, DeBeer Refinish and Valspar Industrial Mix (VIM).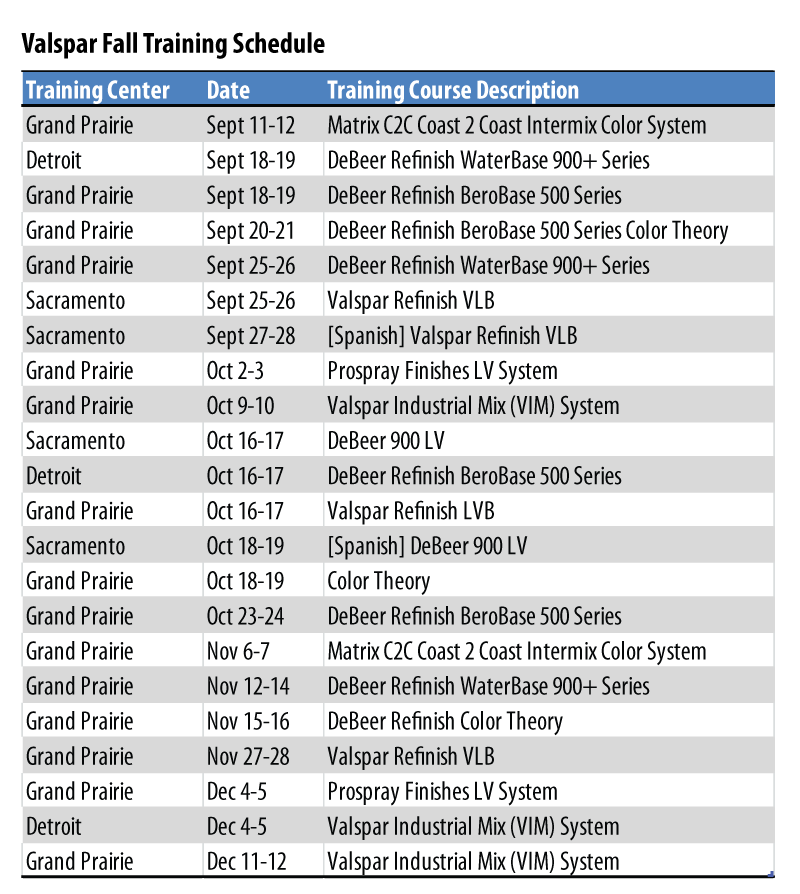 Color Theory is specific to Valspar Automotive's premium waterborne system—DeBeer Refinish WaterBase 900+ Series. New