Deadline to submit applications is Oct. 1.
The Automotive Service Association (ASA) is seeking a new executive director to replace Dan Risley, who the association announced in June was departing. ASA is inviting interested and qualified candidates to submit their applications to lead the 67-year-old association.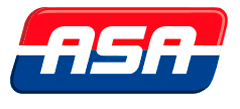 A complete job announcement of the position is available to download.
Roy Schnepper, ASA chairman of the board, will be heading the Nominating Committee efforts to find a new leader.
"Associations are undergoing enormous challenges due to generational shifts, social changes and technology," said Schnepper. "It's crucial that we find the right