NASCAR driver Ryan Blaney will lead track walk fundraiser.
For the 10th year in a row, PPG will serve as the sole sponsor of the Speedway Children's Charities (SCC) New Hampshire chapter's Track Walk fundraising event set for 8:00 p.m., Saturday, July 21, at New Hampshire Motor Speedway in Loudon.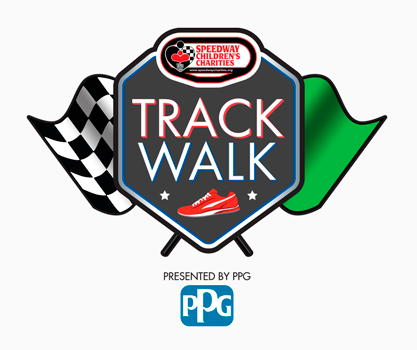 Prospective walkers can find additional information and registration online.
Cost of participation is $20 online or $25 Friday and Saturday at the SCC tent located in the display lot at the track. Walkers receive a commemorative T-shirt. All proceeds benefit the SCC New Hampshire chapter.
"We've been doing this since 2009, and we are always excited about the Track Walk," said Mike Patenaude, PPG regional sales manager. "It's a lot of fun and Speedway Children's Charities genuinely cares about kids and works so hard to give children in need better lives. We at PPG are honored to participate."
The annual Track Walk takes place during a weekend of NASCAR racing that includes the XFINITY Series Lakes Region 200 on Saturday afternoon and the Monster Energy NASCAR Cup Series Foxwoods Resort Casino 301 on Sunday afternoon.
This year NASCAR driver Ryan Blaney will lead the walk. Joining Blaney on the track will be longtime SCC supporter and ESPN commentator Dick Berggren along with SCC's executive director Gen. Chuck Swannack.
This is Blaney's first year on the walk, and the easy stroll around the track will be at a far slower pace than what he's used to when he's behind the wheel of his Team Penske #12 Ford Fusion in Monster Series competition. Through the first 16 events of 2018, Blaney has earned three top-fives, eight top-tens and two pole positions. He also picked up a win in one of the 125-mile Duel races at Daytona earlier in the year.
"I love the idea of walking the track," said Blaney. "Walking, talking with fans, not worrying about who might pass me, knowing we're doing some good by helping an organization that helps kids — it'll be great. I'm really looking forward to this, and I hope we get a big crowd to walk with me."
According to Hillarie Scott, director of the SCC New Hampshire chapter, Blaney's wish will likely come true. "We had almost 250 people walking the one-mile track last year," she said. "We expect Ryan to have lots of company this year. People love to come out, take a casual walk on a track that sees speeds of nearly 200 miles per hour and know that they're helping us raise money for a very worthwhile cause."
Scott also noted that the SCC's Red Bucket Brigade will be making the rounds during Sunday's race. The brigade, made up of approximately 60 volunteers, will tote their buckets decorated with the PPG logo through the stands during the race to collect donations from race fans. Last year, the walk brought in almost $16,000, and the Red Bucket Brigade collected an additional $21,000.