Highest proportion of consumers indicated improvements in finances last month since 1998
According to the University of Michigan Survey of Consumer Sentiment, U.S. consumer sentiment remained quite favorable in February, at its second highest level since 2004. Consumers based their optimism on favorable assessments of jobs, wages, and higher after-tax pay.
High consumer sentiment, coupled with pent-up demand from the recession, has helped propel higher new vehicle sales and traffic volume that is driving the growth of the collision repair and auto insurance industries.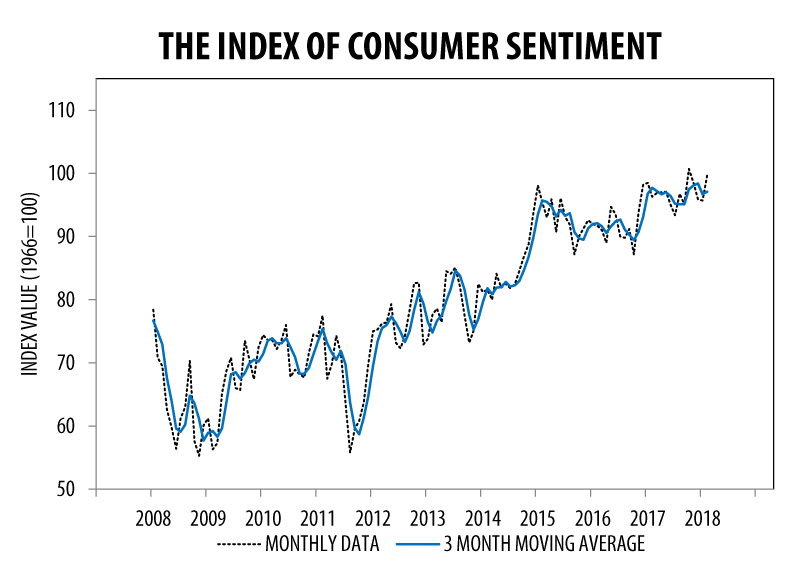 The highest proportion of households since 1998 reported that their finances had improved compared with a