According to the latest research from Enterprise Rent-A-Car, the collision repair industry's length of rental declined in the quarter, but remained above 2016 for the full year.
Average Length of Rental (LOR) for Q4 2017 landed at 12.4 days in the United States, a decrease of .1 days compared to Q4 2016. This produced a final LOR for Calendar 2017 of 12.04 days, up slightly from 11.98 in 2016 according to Enterprise Rent-A-Car.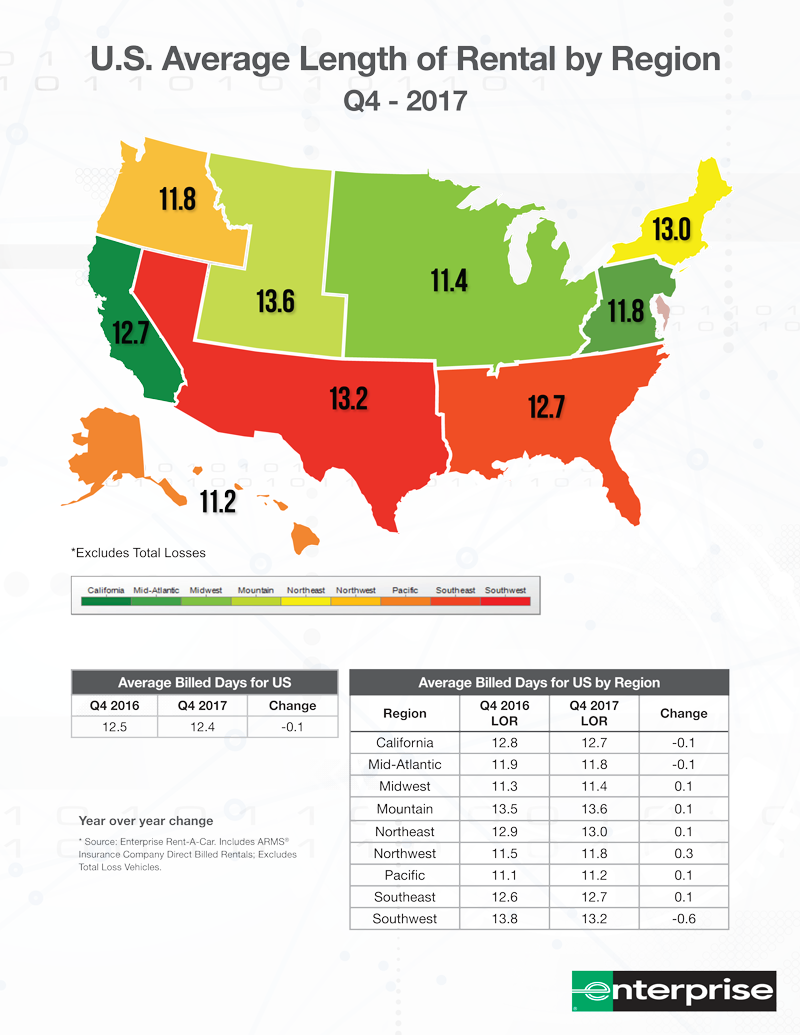 Once again, there was very little consistency between regions and states, suggesting that the quarterly result for the U.S. is not reflective of a genuine national trend.