Service King Collision Repair Centers announced the organization has acquired Airport Auto Body located in Aurora, Colo. With the addition, Service King officially expands to 11 convenient repair centers across the state of Colorado.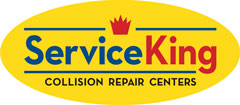 Airport Auto Body, located at 2240 Chambers Rd. in Aurora, will immediately transition operations to Service King as part of the deal.
"This is another proud step forward in Service King's continued growth across the state of Colorado," said Tracey Hawkins, Service King Area Leader. "It's our mission to deliver customers a superior repair experience and providing convenient locations is a key component in doing so.