Wholesale prices remain above previous year levels.
According to the ADESA Analytical Services' monthly analysis of wholesale used vehicle prices, the average wholesale prices in October were down only modestly month-over-month and were up year-over-year, bolstered by lingering impacts from hurricanes Harvey and Irma.
Generally, lower used vehicle prices increase pressure on the number of total losses impacting the collision repair industry, while rising prices allow for more collision repair work to be performed prior to a vehicle being declared a total loss.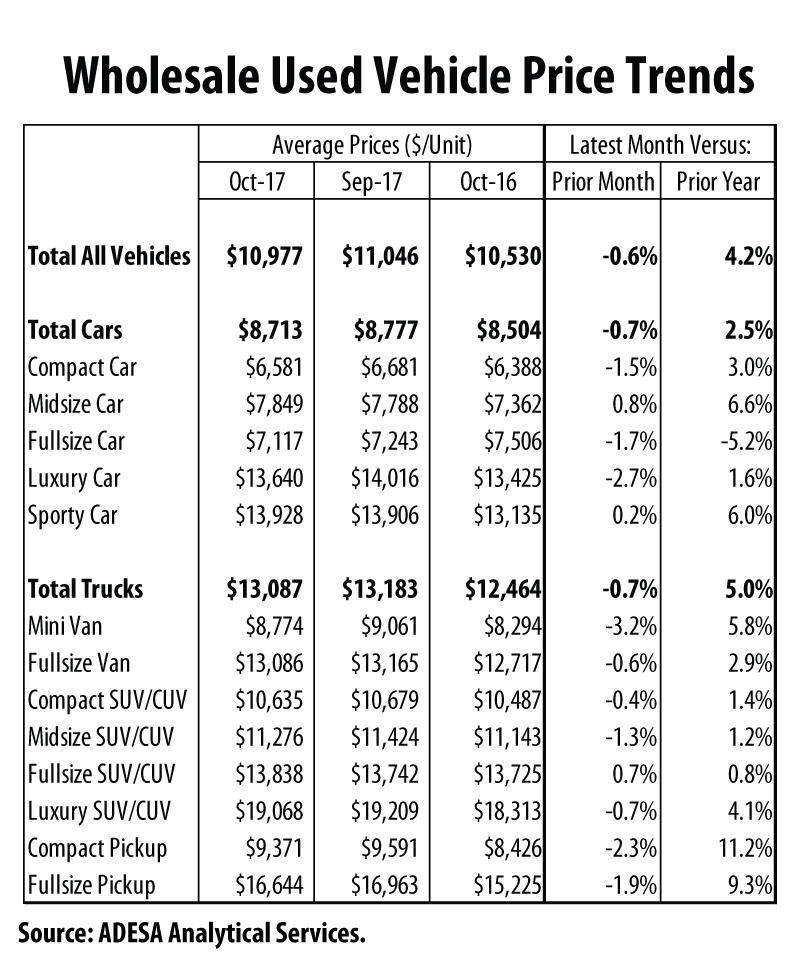 According to ADESA Analytical Services' monthly analysis of Wholesale Used Vehicle Prices by Vehicle Model Class, wholesale