Copart, Inc. (NASDAQ:CPRT) announced the expansion of its Phoenix, Ariz. location.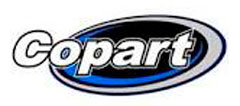 "We are very excited about the expansion," said Copart Phoenix General Manager Jonathan Black. "For our sellers and transporters, this project centralized the facility's entrance. For our buyers, it increased the size of the loadout area. These changes will improve efficiency for an even better customer experience at our location."
Copart Phoenix, located at 615 South 51st Avenue, holds online car auctions every Monday at noon PT.
"Our expansion in Phoenix has been nothing short of outstanding. I couldn't be more satisfied with the team there," said Copart CEO