Copart, Inc. (NASDAQ:CPRT) announced the recent expansion of its Reno, Nevada location, one of more than 200 globally.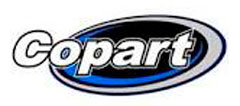 "The Western region of the United States is an area where total loss volume continues to grow," said Copart CEO Jay Adair. "With land and operations already in Reno, it made sense to augment our existing location there to further satisfy the needs of our sellers."
The Reno, Nevada location at 9915 North Virginia Street holds online vehicle auctions on Thursdays at noon PT.